Arata Advanced Curl Enhancing Combo
$54.00 USD
The Advanced Curl Enhancing Combo preserves your natural curl texture by harnessing pure, plant-powered nourishment. The Advanced Curl Care Shampoo, formulated with an enriching blend of murumuru butter, evening primrose oil, fenugreek, hibiscus extract, and coconut water, repairs damaged hair, moisturizes coarse, dry curls, and combats frizz.

 
The Advanced Curl Care Hair Conditioner harnesses the power of botanical science and wraps your curls in a sheen of buttery heaven. This enriching formula penetrates your curls, seals in moisture, and enhances the softness, volume, and shine of your hair. Lastly, our Advanced Curl Care Leave-in Conditioner repairs and conditions dry curls, leaving them shiny, voluminous, and oh-so-strong.
$54.00 USD
Curlies looking for a plant-powered, sulfate and paraben free wash day bundle.
Massage the shampoo onto wet hair and work into a rich lather. Rinse out. Apply a generous amount of the rinse-off conditioner. Rinse out. Follow it up with our leave-in conditioner. Spread evenly using your fingers or a comb. Do not rinse.
Refreshed, clean, ultra-hydrated curls.
All-Natural, Vegan Goodness
We create clean, plant-powered formulations that pack a serious punch.
As India's first vegan wellness brand, our safe, all-natural formulas offer the shiniest hair, the brightest smile, and the clearest skin - with soothing, toxin-free ingredients.
Our products are thoughtfully created using only all-natural extracts with no chemical additives, emulsifiers, dyes or preservatives. They are not tested on animals. They are stored in 100% post-consumer recycled packaging that is reusable. Moreover, our products don't discriminate. Skin is skin. Hair is hair.
Cleanses Hair
Our all-natural shampoo acts as a great cleanser and effectively removes dirt and oil build up. This potent vegan formula leaves your hair squeaky clean without stripping your scalp of its natural oils. It also infuses brittle curls with nurturing oils - leaving you with lush, soft, and beautiful curls.
Intensely Moisturizes
Packed with all-natural shea butter, coconut oil, almond oil, and argan oil, our rinse-out hair conditioner intensely moisturizes your curls and leaves them feeling velvety soft and lusciously clumped. The nourishing properties of these ingredients soak into your hair strands, providing the ultimate conditioning effect while also strengthening hair fibers.
Detangles Easily
With its increased slip, our potent rinse-out hair conditioner gently works wonders on stubborn knots. It helps you detangle your curls easily without stressing them out or causing breakage.
Deep Conditions Curls
Infused with rich fatty acids, aloe extracts, and potent natural oils, our leave-in formula conditions the thickest of curls! It coats your curls in a protective layer and softens dry, coarse curly hair – leaving it thoroughly nourished and healthy.
Murumuru Butter
Moisturizes curls and controls frizz.
Evening Primrose Oil
Anti-inflammatory and protects curls from oxidative stress.
Shea Butter
Intensively moisturizes, prevents dryness, softens curls, and reduces frizz.
Argan Oil
Boosts hair moisture and reduces frizz, giving you soft, hydrated curls.
Aloe Vera
Rich in fatty acids and vitamins, this lightweight ingredient boosts moisture, hold, and shine.
Steps To Use
Why Choose Arata?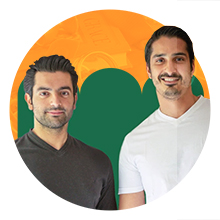 Our Story
In January 2016, Arata's co-founders, Dhruv Madhok and Dhruv Bhasin, realized that virtually every personal care product on store shelves, barring a few oils, had chemicals in them. Over a long dinner, they brainstormed the idea for Arata – sparking a year-long string of debates, negotiations, very late nights and early mornings. They envisioned an honest personal care company that would begin to reduce the rampant toxicity in our daily routines. Today, Arata creates thoughtfully-formulated, vegan products, using only soothing, nature-derived ingredients with no chemical additives, emulsifiers, dyes or preservatives. These products are not tested on animals. They are stored in up to 100% recycled packaging that is reusable.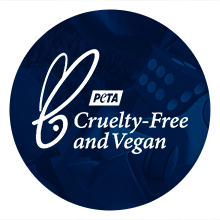 Cruelty-Free & Vegan
We are PETA-certified cruelty free and Vegan.Our wellness range is vegan-friendly, formulated entirely from plants, essential oils, fruit extracts, and safe plant-based preservatives. We're the first brand in India to offer vegan unisex products that soothe your hair, skin, and body.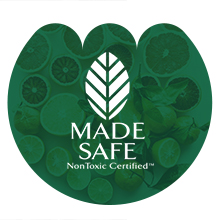 Toxin- Free
We are Australian Certified Toxic-Free and Australian Certified Non-Toxic. You can view the rest of our certifications on our website! In fact, through years of rigorous product development with India's finest cosmetologists and production specialists, we have ensured that our plant-based ingredients are of the highest quality and integrity, 100% nature-derived and toxin-free.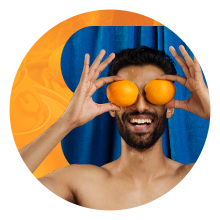 Ditch The Toxins
Toss out the chemicals for some all-natural, sustainable goodness! We ensure the best safety standards go into the formulation of our non-toxic products, and we have no tolerance for harsh synthetic chemicals in our personal care range.
What our customers are saying?
"Just purchase everything from arata you will be surprised only after first use of any product"
Robin L.
"Just purchase everything from arata u will be surprised only after first use of any product"
Robin L.
"Just purchase everything from arata u will be surprised only after first use of any product"
Robin L.