Arata Travel Kit
$44.96 USD
Nourish your skin and hair with our travel-ready collection of clean wellness essentials. Formulated with all-natural, highly-effective ingredients, this travel kit gives you an intensive dose of plant-powered goodness on-the-go. Includes our Toothpaste (50ml), Face Wash (50ml), Hydrating Shampoo (75ml), and Body Wash (75ml).
$44.96 USD
For those who want on-the-go plant-based nourishment, starting from soothing oral care and face care, to a gentle hair and skin care shower routine. Suitable for all genders, all ages, and all skin types.
Massage our face wash onto wet skin in a circular motion, allowing the granules to clear dead skin. Rinse gently with water. Squeeze a small amount of our toothpaste onto your toothbrush. Brush twice a day. Apply our body wash on damp skin and work into a lather. Rinse. Apply our shampoo onto wet hair and lather up well. Put on a tune, dance. Rinse the shampoo out.
Minty fresh breath. Non-greasy, supple, moisturized skin. Healthy, shiny hair.
All-Natural, Vegan Goodness
We create clean, plant-powered formulations that pack a serious punch.
As India's first vegan wellness brand, our safe, all-natural formulas offer the shiniest hair, the brightest smile, and the clearest skin - with soothing, toxin-free ingredients.
Our products are thoughtfully created using only all-natural extracts with no chemical additives, emulsifiers, dyes or preservatives. They are not tested on animals. They are stored in 100% post-consumer recycled packaging that is reusable. Moreover, our products don't discriminate. Skin is skin. Hair is hair.
Benefits Of Arata's Anti-Ageing Combo
All-Natural Cleansing Of Dirt & Pollutants
Effectively deep cleanses pollutants and dirt in the gentlest way possible, leaving your skin and hair squeaky clean and healthy. Great for those who live in polluted urban environments, and those who want a gentle cleansing experience.
Supple Skin & Shiny Hair
With a rich, clean-rinsing lather, our plant-based body wash leaves your skin supple and renewed, while our hydrating shampoo is packed with plant-based essential oils that leave your hair soft, shiny, and nourished.
Controls Oil Build-Up
Our mild, all-natural face wash is formulated with acne fighting ingredients, which ensure that you have effortless oil control. It prevents excess sebum and oil build-up with the help of gentle, plant-based nourishment.
Fluoride-Free Formula
Our fluoride-free toothpaste contains cooling plant-based ingredients that prevent tooth decay, reduce inflammation, and soothe your gums without the use of synthetic chemicals, additives or toxic ingredients. Strong antibacterial action and minty fresh breath naturally.
For Men & Women
Suitable for all genders, age groups, and skin & hair types.
Organic Flax Seed
To enhance skin health, reduce breakouts, and keep skin soft and supple.
Apricot Seed Powder
For gentle exfoliation of dead skin.
Coconut Oil
A hydrating extract that moisturizes and regenerates your skin.
Peppermint & Menthol
For natural anti-inflammatory, antibacterial properties, and minty fresh breath.
Chamomile
An anti-inflammatory extract that soothes your teeth and gums.
Cinnamon
Helps curb the growth of bacteria in the mouth and prevents infections.
Lavender Oil
Hydrates and strengthens your hair.
Ginkgo Biloba
Boosts and enhances your scalp's natural circulation gently.
Indian Gooseberry, Ginger
Reduces inflammation and irritation of the scalp caused by daily exposure to dust and pollution.
Why Choose Arata?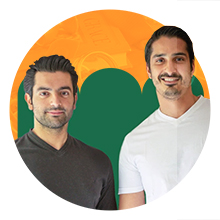 Our Story
In January 2016, Arata's co-founders, Dhruv Madhok and Dhruv Bhasin, realized that virtually every personal care product on store shelves, barring a few oils, had chemicals in them. Over a long dinner, they brainstormed the idea for Arata – sparking a year-long string of debates, negotiations, very late nights and early mornings. They envisioned an honest personal care company that would begin to reduce the rampant toxicity in our daily routines. Today, Arata creates thoughtfully-formulated, vegan products, using only soothing, nature-derived ingredients with no chemical additives, emulsifiers, dyes or preservatives. These products are not tested on animals. They are stored in up to 100% recycled packaging that is reusable.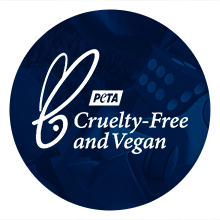 Cruelty-Free & Vegan
We are PETA-certified cruelty free and Vegan.Our wellness range is vegan-friendly, formulated entirely from plants, essential oils, fruit extracts, and safe plant-based preservatives. We're the first brand in India to offer vegan unisex products that soothe your hair, skin, and body.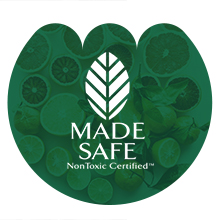 Toxin- Free
We are Australian Certified Toxic-Free and Australian Certified Non-Toxic. You can view the rest of our certifications on our website! In fact, through years of rigorous product development with India's finest cosmetologists and production specialists, we have ensured that our plant-based ingredients are of the highest quality and integrity, 100% nature-derived and toxin-free.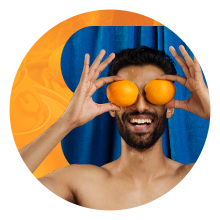 Ditch The Toxins
Toss out the chemicals for some all-natural, sustainable goodness! We ensure the best safety standards go into the formulation of our non-toxic products, and we have no tolerance for harsh synthetic chemicals in our personal care range.
What our customers are saying?
"Just purchase everything from arata you will be surprised only after first use of any product"
Robin L.
"Just purchase everything from arata u will be surprised only after first use of any product"
Robin L.
"Just purchase everything from arata u will be surprised only after first use of any product"
Robin L.